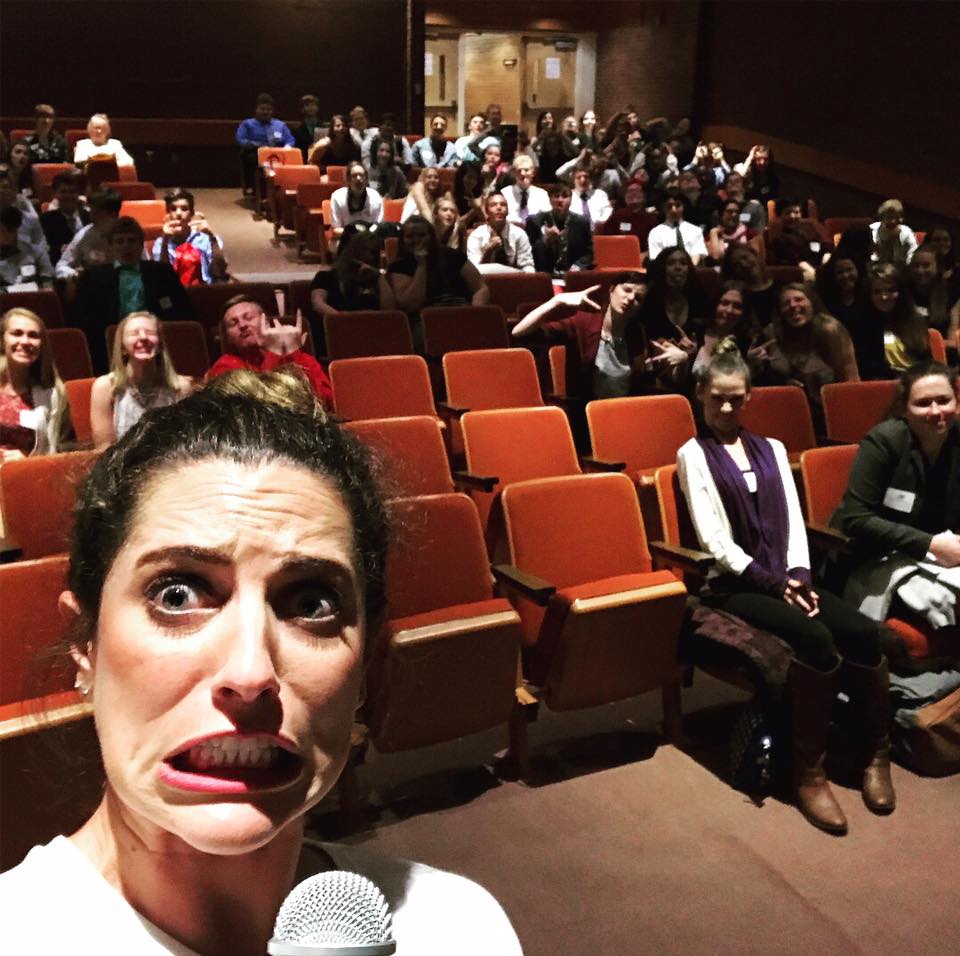 I had never been to Vermont, so booking my trip for the end of September for a joint conference for Vermont Future Business Leaders of America (FBLA) and Vermont DECA had me 37 different kinds of excited for cool weather, red and orange trees, and some serious maple syrup.
But then again, I am me, so it was only natural that particular weekend ended up being one of the hottest weekends they had all month. Well, so it goes.
I flew into Burlington the night before the conference, had the nicest Uber driver in the world, and stayed at Green Mountain Suites – which is way better than just a regular hotel. It was basically a tiny apartment, complete with a full kitchen, free dinner and wine, and a free bomb breakfast the next morning. Serious score.
The next morning, I was up bright and early to drive the 40 minutes to Montpelier with the Vermont FBLA Executive Director, Sarah. Regardless of how hot it was in Vermont, dang it was beautiful. The whole drive was just lined and lined and lined with gorgeous tall trees reaching for the sky. They hadn't started turning color quite yet, but I'd take that view any day.
The capitol building in Montpelier is pretty stellar with a golden dome and its surroundings of quaint stores and coffee shops, so before we got things started, I ventured down the hill to Capitol Grounds Café & Roastery. It was a fabulous walk for the coffee, not so much for my hair. (The humidity made me look like I stuck a fork in a socket.)
We split the keynote sessions into two because not all of the students could fit in the auditorium. The day had even been declared FBLA/DECA day from the Vermont Governor, so the students watched a special message from him during the opening assembly. Two back-to-back speeches later, two #uglyselfie photos later, some Thai food, and a solid waltz around the local shops again, it was time to pack up and head back home.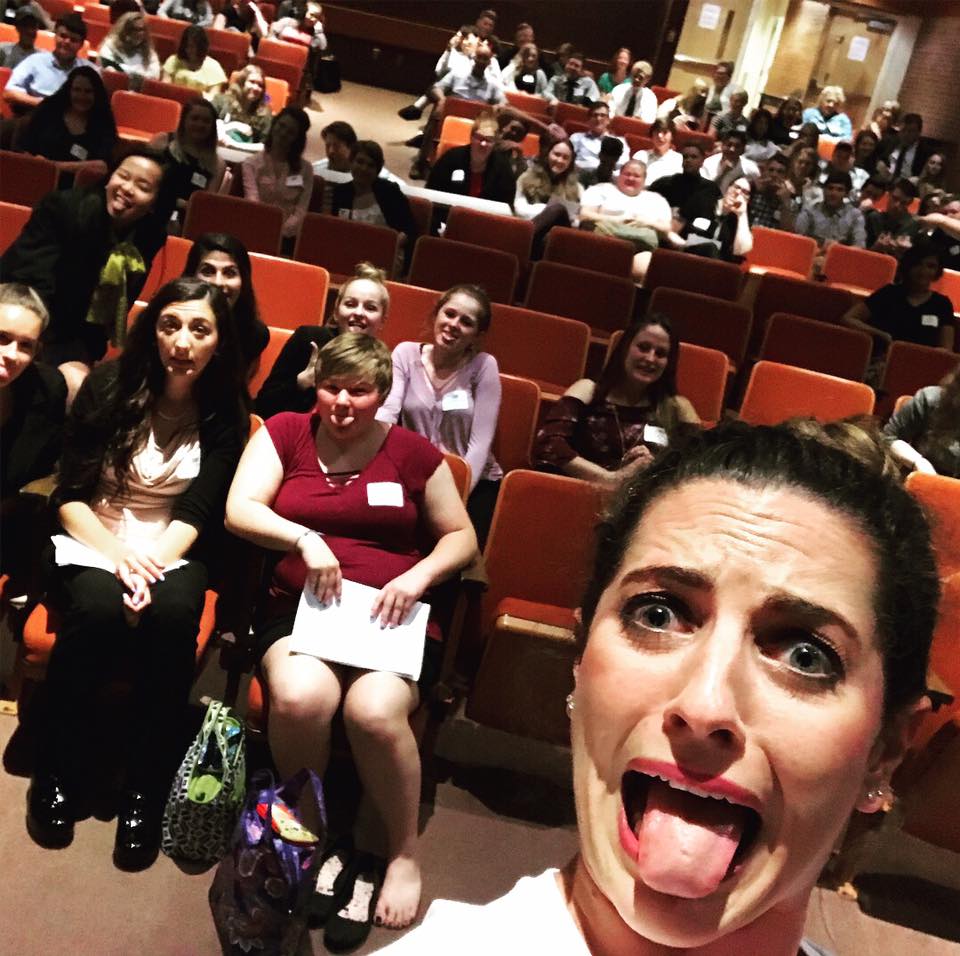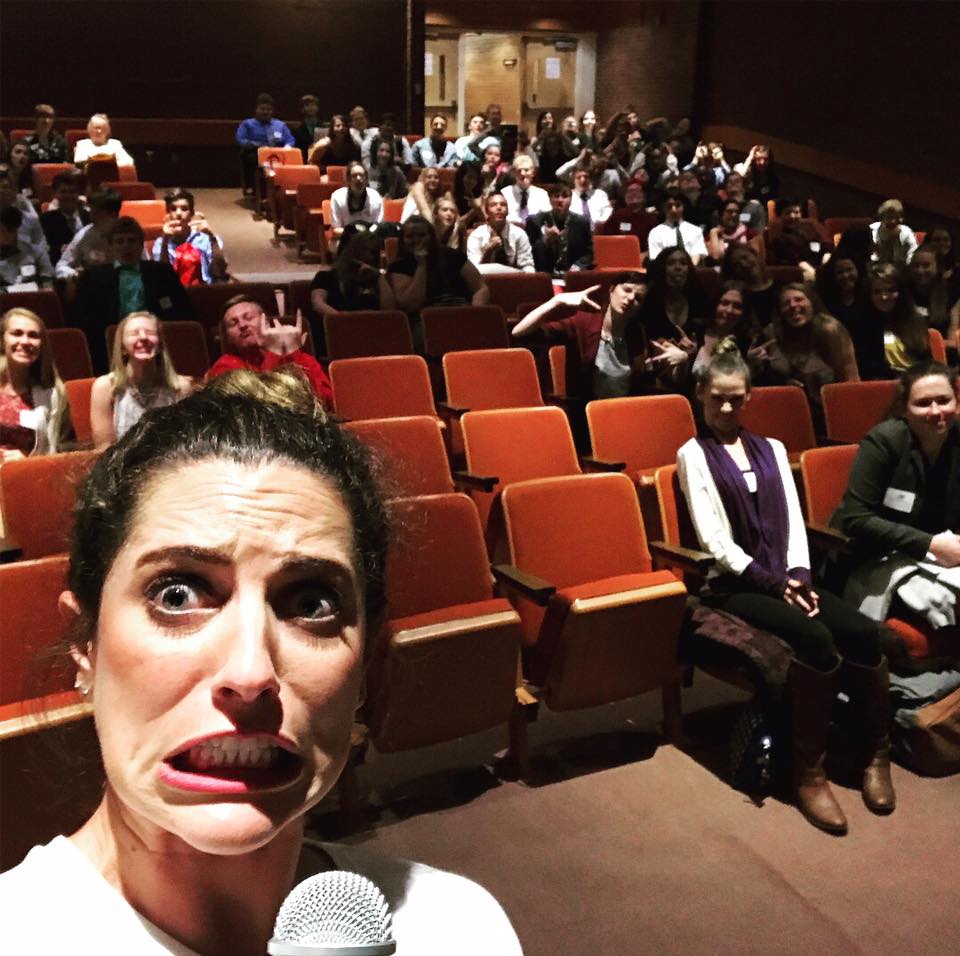 It was a short and sweet trip, but lucky for me, the sweetness continues…I stoked up on Vermont maple syrup before jumping on the plane.