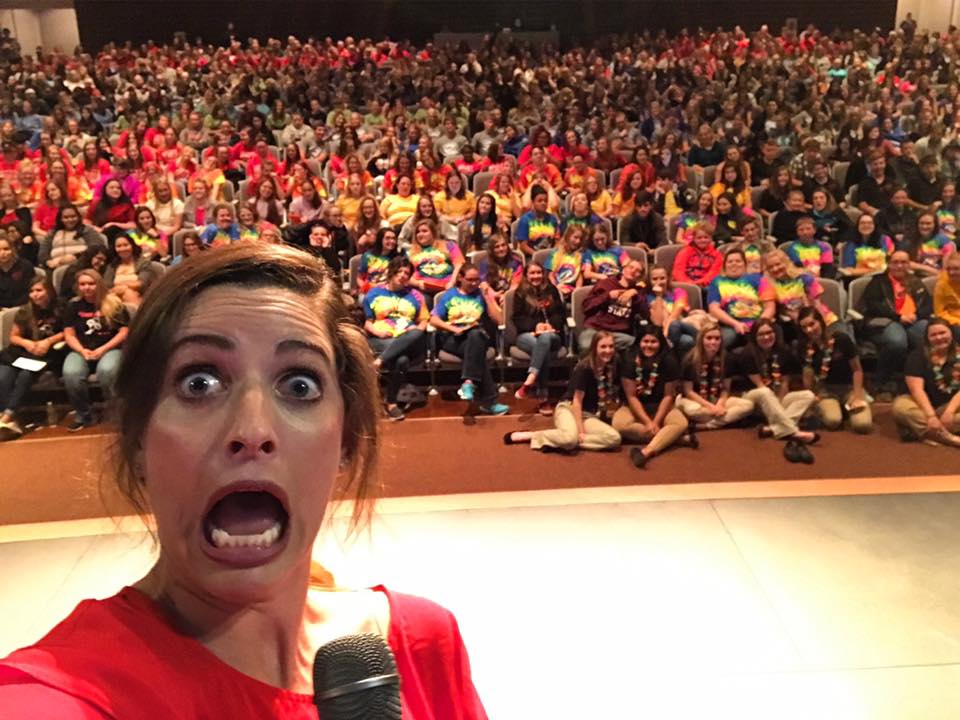 Road trips are one of my favorite ways to travel. You don't have to worry about TSA or security lines. You don't have to awkward climb over the people next to you to use the tiny bathroom, and you can blast your music as loud as you want. If you ask me, that's a win-win-win-win.
The five or so hour drive to Sedalia, Missouri for District 12's FCCLA Fall Leadership Conference went quickly, despite the drizzles and rain, and I was there with plenty of time for Chinese takeout and watching Sweet Home Alabama at the hotel.
The next morning, armed with an Almond Milk Vanilla Latte and a full 8 hours of sleep, I met up with the regional director and staff at Smith-Cotton High School (go Tigers) and about 725 high schoolers eager for an exciting day of leadership skill building. I was accidentally dressed in their FCCLA colors of red and black, which was great, and sat right in the audience right up until go-time.
One of the most fun things about being on stage is never knowing what kind of participation I'm going to get from the audience. Will they want to join me on stage? Will they laugh at all the jokes? Will they be willing to do an #uglyselfie with me or will they roll their eyes?
This particular group of students was so excited to take their own #uglyselfie, it had me wishing I could've stayed to hang out with them all day! The moment I hopped off stage, the notifications started rolling in, I could barely keep up.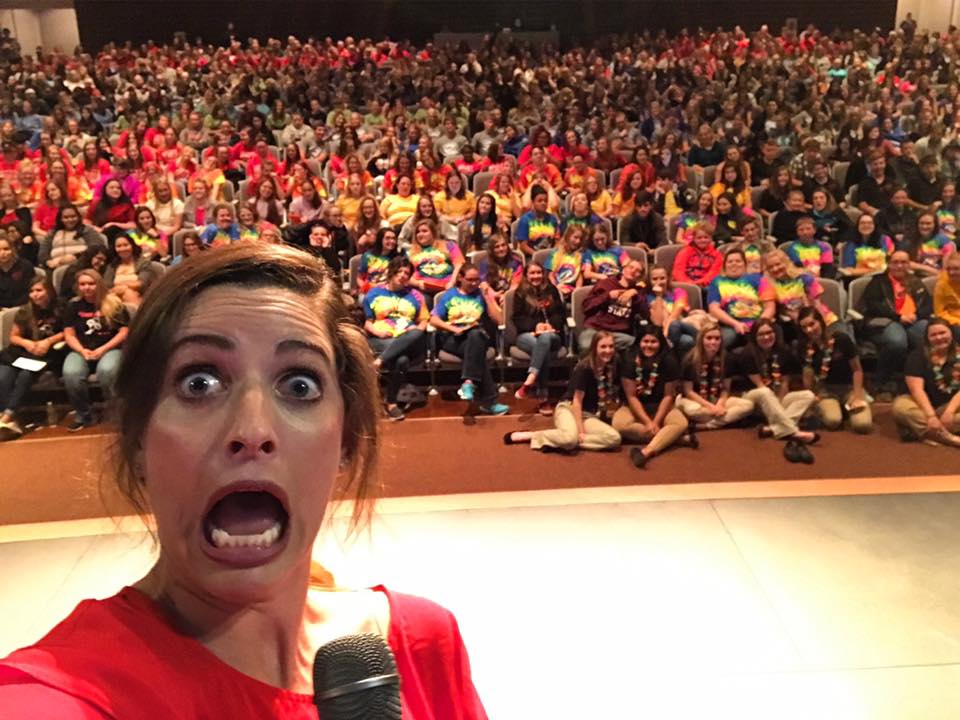 At least I was able to stay and chat before they all loaded up on the bus to head back to their own schools. I love any reason to go back to Missouri, so thanks FCCLA for having me!