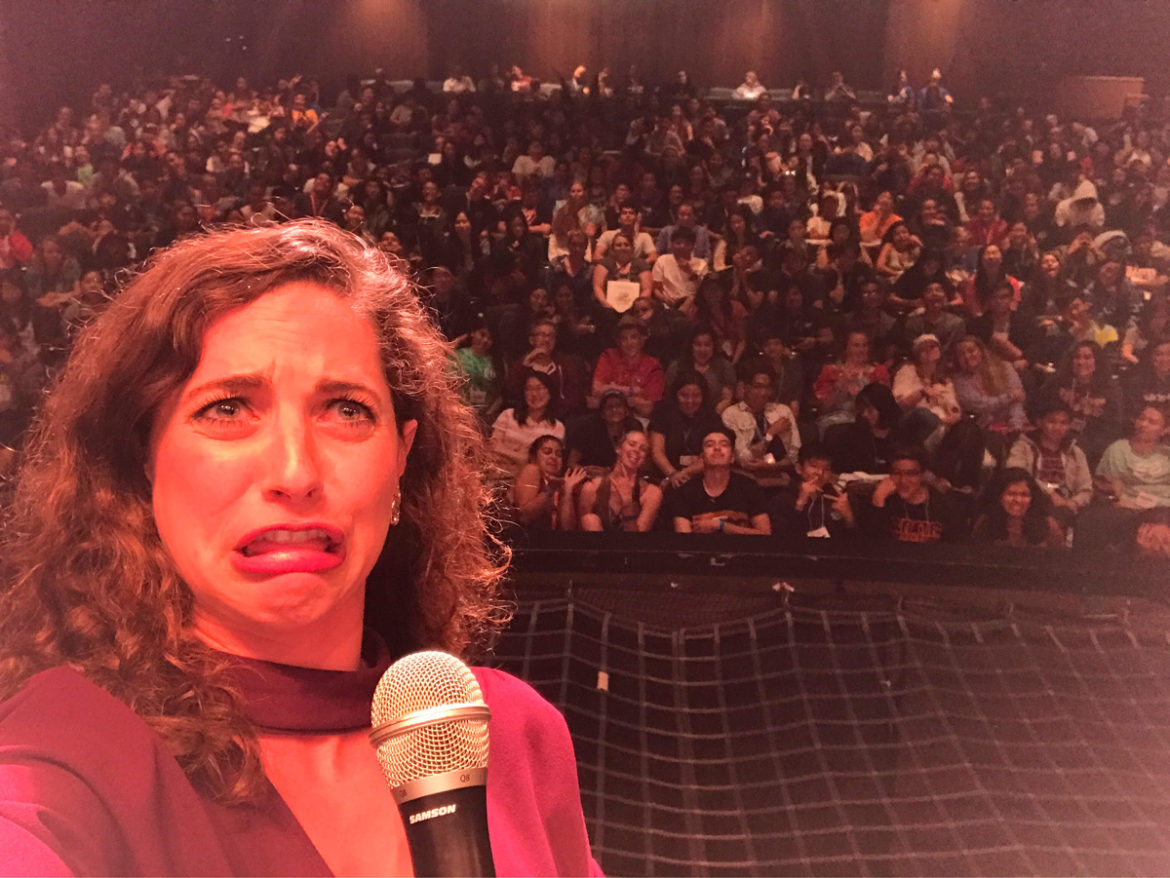 When I was booked as a keynote for California Association of Student Council's (CASC) 2017 Leadership Conference in Santa Barbara, my first thoughts were:
Beach!
Beach!
Beach!
I lived on the coast in Madagascar, so making the transition to living in the middle of the US hasn't been the easiest transition. Needless to say, I was really looking forward to getting some quality time on that California coast.
Since I was speaking on a Monday evening, I decided to make a long weekend trip of it! Saturday morning, I found myself at the airport at 6:00 a.m. and after two layovers in Dallas and Phoenix, I landed in Santa Barbara at 6:30 p.m. and was picked up by one of my very, very, very best friends and former college roomie, AJ! She lives in Los Angeles and has a pretty amazing job handling Snapchat for the NFL (yes…the actual NFL), and since we hadn't seen each other in months, came to SB to join me for the weekend!
Our first stop: a glass of sparkling wine at Corks n' Crowns in the Funk Zone.
Before we even got there, we were walking down the street and all the sudden I hear, "Camille?!" and it our friend, Jessica (who we hadn't seen in years!) having a weekend getaway with her boyfriend. What a small world!
After AJ and I caught up and walked around the Funk Zone, we were 1. starving and 2. exhausted from traveling, so we went to our hotel, ordered Chinese Food delivery and immediately fell asleep.
The following morning we were in search of açai bowls (CA staple, obviously), so our first stop was Backyard Bowls.
One berry bowl each later, we packed up and were off in search of Henry Beach, a super friendly dog beach. The weather wasn't super great for laying out, so we walked up and down the water looking for cute shells and watching literally the happiest dogs in the whole world splash around.
From there, it was back to the Funk Zone for a wine tasting at Kunin Wines (I recommend the white list), live music and more wine at Oreana Winery, and the most amazing tacos that were WELL worth the 30 minute line at La Super-Rica Taqueria.
That brings us right up to Monday morning! We brunched at the most adorable place, Crushcakes, which happens to have pretty bomb breakfast burritos, in addition to delicious cupcakes. We shopped around that area for a bit exploring, grabbed some pulled-pork nachos from Santa Barbara Brewing Company, and then set off for CASC at University of California – Santa Barbara.
About 400 students were gathered from all around Southern California for their three-day leadership conference and I was really excited to kick off their week as the opening keynote!
The best part about what I do is that every speech turns out a little differently. The students make a huge impact on the energy of the room, not to mention their willingness to participate. The way these students were so willing to listen, jump up on stage with me, and take part in the presentation made it an absolute blast. I found myself cracking up on stage and having a blast.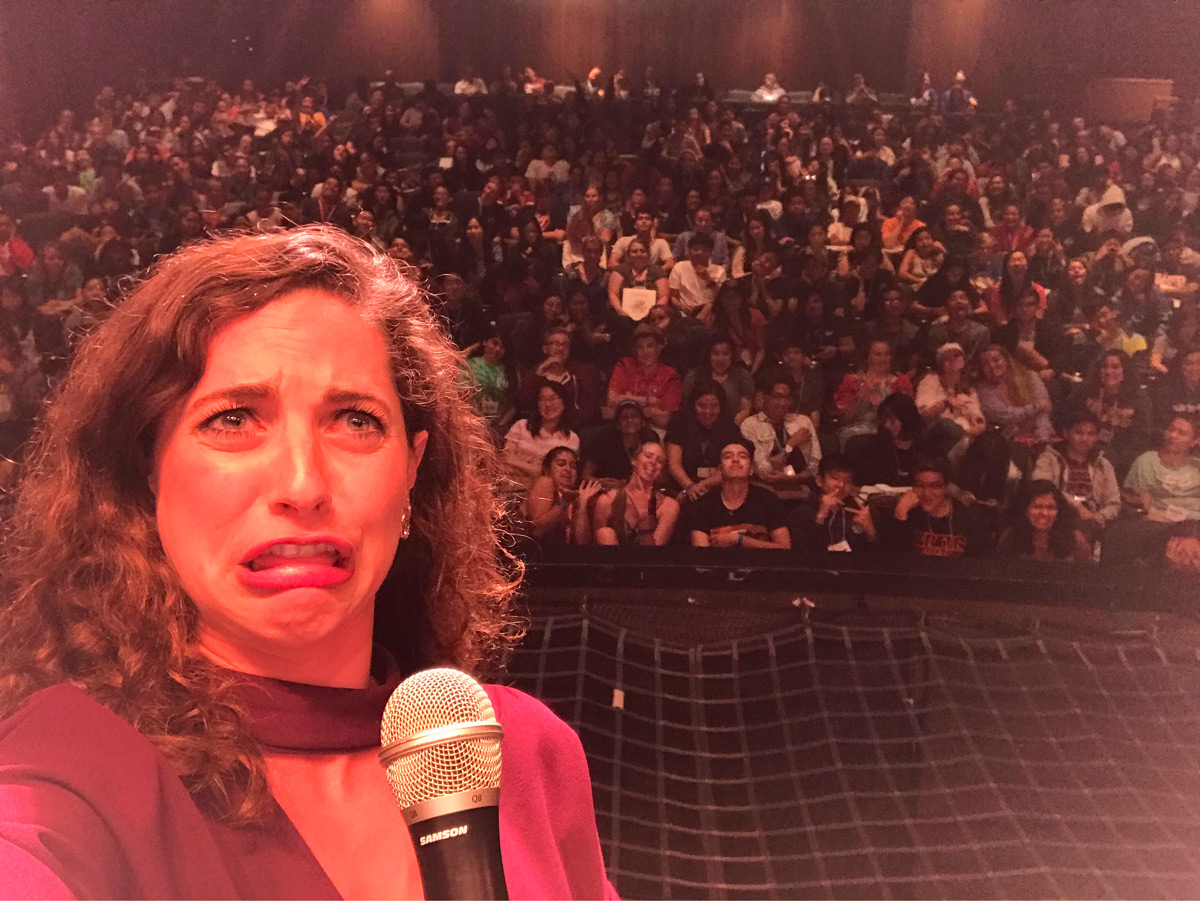 AJ stuck around for the main speech, but had a long drive ahead of her, so she took off for LA while I did a final session with advisors about how to work with student leaders.
The next morning, I grabbed a smoothie, explored around campus, bought a shirt for myself and one for Drae at the campus bookstore, where I was mistaken for a parent with an incoming freshmen AND an incoming freshmen myself within five minutes of each other. So that was weird.
A few quick flights later, I was home sweet home, super tired, and somehow with sand all over the inside of my suitcase.